Animation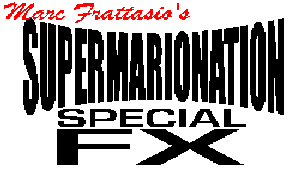 The world's only web site 100% devoted to revealing how Derek Meddings and his talented associates made and animated all those wonderful miniature vehicles in Gerry and Sylvia Anderson's Supermarionation television programs and films.

Welcome to the most innovative science fiction modelling website on the net, where our future mythology is explored through the medium of scale modelling. Q'S CONTINUUM offers a unique selection of hobby kits, tools, and resource material, much of which is available no where else in the United States. Explore our world and let us help you explore the limts of YOUR creative imagination...
---
Home | Main Menu | Add URL | Cinemarquee | Search |
Producers | Directors | Lawyers | Venture Funding | Music Industry | Celebrities | Guilds | Grips | Cinematography | Editing | Post Production | Distribution | Special FX | Sci-Fi | Bonding | Sound Studios | Stunts | Film Equipment | Magazines | Festivals | Screenplays | Literature | Screenwriting | Grants | Tickets | Souvenirs | Film Directories | Security
Copyright © 1997-2006 Cinemarquee. All rights reserved.
The Cinemarquee website contains links to other sites, but we are not responsible for the content or practices employed by the linked sites. We do not link to adult-oriented sites. At the time that each site is linked to the Cinemarquee pages, it is confirmed to be as defined within our pages, but we have no control over the linked site after that. If you find a link is not as we described, please let us know, and we will correct/remove the link.