Film Directories
Links Desired. Send e-mail to Cinemarquee.

The ultimate resource for the entertainment industry, making the most useful content on the web easier to find and utilize.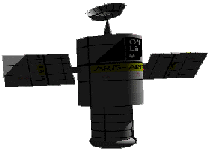 OffLine is a national arts organization and public access cable show that culls works by independent artists and producers.

Screenings and interaction opportunities for independent media makers.
---
Home | Main Menu | Add URL | Cinemarquee | Search |
Producers | Directors | Lawyers | Venture Funding | Music Industry | Celebrities | Guilds | Grips | Cinematography | Editing | Post Production | Distribution | Special FX | Sci-Fi | Bonding | Sound Studios | Stunts | Film Equipment | Magazines | Festivals | Screenplays | Literature | Screenwriting | Grants | Tickets | Souvenirs | Film Directories | Psychologists | Security
Copyright © 1997-2017 Cinemarquee. All rights reserved.
The Cinemarquee website contains links to other sites, but we are not responsible for the content or practices employed by the linked sites. We do not link to adult-oriented sites. At the time that each site is linked to the Cinemarquee pages, it is confirmed to be as defined within our pages, but we have no control over the linked site after that. If you find a link is not as we described, please let us know, and we will correct/remove the link.