Playwrights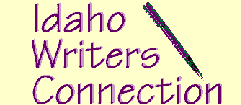 The mission of the Idaho Writers Connection is to promote the creation and appreciation of writing in Idaho by educating, informing, and connecting readers, writers, and the public.

A growing centralizing International Link system of Theatre & Film Producers who are of the Performing arts, Entertainment Industry and to all the individuals expertise who are of the Performing Arts, Entertainment Industry Worldwide.
With StoryCraft story-development software, whether you're a published author or have only dreamt of becoming one, you'll create complete, well-developed stories, patterned after actual literary classics and civilization's great myths. Like writing with history's greatest authors, StoryCraft guides you through every step of crafting perfect stories. StoryCraft 4.3 now has full word processors with spell check, thesaurus, and most other things expected of word processors.
The mythological method used in StoryCraft has tutor texts separate from the program's-step-by-step method of story construction. We have broken those texts out into a course, which is an excellent introduction to this entirely new method of writing. New Dimensions in Writing is conducted and graded by Patricia Mayo, a leading expert in this brand-new system. It is strongly recommended that you get StoryCraft eventually, so if you only purchase the course first, see the offer immediately below. This thorough, intensive course not only teaches you how to structure your stories using the "Hero's Journey" approach of Joseph Campbell, it also covers developing your characters according to Jung's paradigm.

The New Deal Stage 1935 - 1939

This online presentation includes over 3,000 images of items selected from the Federal Theatre Project Collection at the Library of Congress. Featured here are stage and costume designs, still photographs, posters, and scripts for productions of Macbeth and The Tragical History of Dr. Faustus as staged by Orson Welles, and for Power, a topical drama of the period.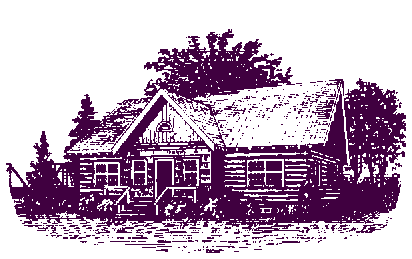 Log Cabin Literary Center
It's for writers and readers. It's for people who live in Boise and for people who live outside the city. It's for people just discovering their way through words and stories. It's for people ripe with poetry and experience.

Within these pages you will find up-to-date information on screenwriting and related topics around the Internet. It's all here.
---
Home | Main Menu | Add URL | Magic Lantern | Search |
Producers | Lawyers | Celebrities | Guilds | Crews | Film Resources | Security | Magazines | Festivals | Film Directories | For Sale | Entertainment Investments | Computer Investments | Sci-Fi | Music | Screenwriters | Literature | Theatre | Playwrights | Tickets | Circuses | Fundraising | Games | Souvenirs | Attractions | Chat Client
Copyright © 1997-2007 Cinemarquee. All rights reserved.
All images and characters depicted on this site are copyright their respective holders, and are used for informational purposes only.
No infringement is intended and copyrights remain at source.
The Cinemarquee website contains links to other sites, but we are not responsible for the content or practices employed by the linked sites. We do not link to adult-oriented sites. At the time that each site is linked to the Cinemarquee pages, it is confirmed to be as defined within our pages, but we have no control over the linked site after that. If you find a link is not as we described, please let us know, and we will correct/remove the link.