Spies of the Silver Screen

| | |
| --- | --- |
| Welcome Dreammakers, to Cinemarquee's "Spies of the Silver Screen" ... where all dreams are possible and where Heroes that were, always will be. Sit back now in a soft lounge chair, with your favorite merlot or cappuccino and a favorite friend, and drift with the fog, filling your imagination with the dreams that are and may be. We Mystery writers are creators of worlds, dreammakers and sculptors of the imaginary, carving characters and worlds out of thought, and bringing forth through the magic of illusion ...that which might be, and for two hours or 300 pages of precious time...is ... if but for a moment. | |

Pulp Fiction Sites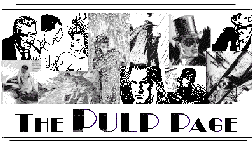 This site will introduce you to the pulp magazines of the 1920's, '30's and '40's. Sections include a brief historical essay, a bibliography, a special feature and links to other pulp sources.

Mystery Sites

Film Noir Sites
Film History Sites
The Espionage Film Genre and the Stars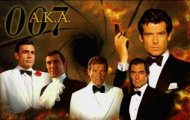 James Bond movies, reviews, news, comics, etc.

The James Bond Movie Page
"Bond, James Bond"
With 3 simple words, Sean Connery set the scene for a cinematic legacy that has lasted over 30 years. This page is dedicated to the world's smoothest, most sophisticated undercover agent - 007 of the British Secret Service.
The Espionage Television Genre and the Stars
Espionage Research Sources