Avante Garde & Experimental Film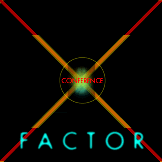 The X-Factor Conference is intended as a forum for anyone--artists, audience members, critics, academics, curators--interested in Experimental Media, by which we mean unconventional works of art involving moving-images. It is a place to register your opinions and impressions about the character, challenge and continuance of Experimental Media.

Welcome to Flicker, home page for the alternative cinematic experience. Here you will find films and videos that transgress the boundaries of the traditional viewing experience, challenge notions of physical perception and provide cutting edge alternatives to the media information technocracy.
---
Home | Main Menu | Add URL | Magic Lantern | Search |
Producers | Lawyers | Celebrities | Guilds | Crews | Film Resources | Security | Magazines | Festivals | Film Directories | For Sale | Entertainment Investments | Computer Investments | Sci-Fi | Music | Screenwriters | Literature | Theatre | Playwrights | Tickets | Circuses | Fundraising | Games | Souvenirs | Attractions | Chat Client
Copyright © 1997-2006 Cinemarquee. All rights reserved.
The Cinemarquee website contains links to other sites, but we are not responsible for the content or practices employed by the linked sites. We do not link to adult-oriented sites. At the time that each site is linked to the Cinemarquee pages, it is confirmed to be as defined within our pages, but we have no control over the linked site after that. If you find a link is not as we described, please let us know, and we will correct/remove the link.